January 10, 2021 at 3:48 am
#56912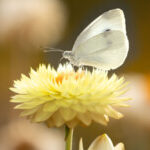 Caitlin Compton
Participant
Thanks for taking the time to share you're thoughts, @buddingphotographer.
Curious, what is the largest print you've ever made?
Well, I haven't actually made that many prints. I'm not sure of the biggest dimensions of the top of my head. But it wasn't that big and looked fine. I thought that the more megapixels your camera had the higher the quality, but after doing some more research, I guess it's not quite as straight forward as that. 🙂 Am I right in thinking that it's more to do with sensor size?
Here are a few more links with interesting discussions about full frame sensors, and megapixels, and much more. 🙂
Thanks for all those links! I'll have to check into them more when I feel like some light reading. 🙃
I've been researching the Canon EOS 90D and the Canon 7D mark II and am tossing up between the two. I was almost convinced about the Canon EOS 90D, but then I watched a comparison video between the two, and now… 🙂 The Canon 90D does overall seem to be better. It has a slightly bigger sensor, 13 more mp, it's lighter, has a touch screen and flip screen, shoots 4K video and is about 5 years newer. But it seems that it doesn't have a very good focus tracking system (making it not good for wildlife, which I don't really do anyway) and the weather sealing isn't that great in comparison to the 7D mark II, which has both of those. Obviously the Canon 90D isn't as professional a model compared to the Canon 7D mark II. Does anyone have any thoughts on all that? And does anyone own the Canon 90D?