January 10, 2021 at 4:07 am
#56914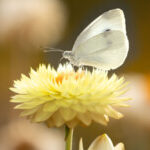 Caitlin Compton
Participant
Thanks, @jamesstaddon, for you response!
I can not tell you how amazing the 65 point autofocus system is in the 7D Mark II. Somehow, it's just better than the 61 points of the 5D Mark III.
I bet! My current camera only has 9 autofocus points, which is pretty restrictive. So I'm really looking forward to having more of those to use. 🙂
Eventually, I plan to go mirrorless.
Do you think that mirrorless will take over from the DSLRs?
If you plan to continue with stock or portrait photography, I would recommend you invest in good lighting, and depending on what lenses you have, sharper lenses.
Hmm…yes. Those are definitely genres I'm quite interested in, but I would also like to shift my focus a bit more onto landscape. I think that's it's definitely time to upgrade cameras, but I do need to get some lighting equipment and probably upgrade my lenses. I think I'll just have to do that gradually though, as money allows. I know that they aren't making a Canon 7D mark III, but do you know of any other camera models of the top of your head that are similar to the Canon 7D mark II, but have better video capabilities. Not that I really do video, but I've always been interested in it, so thought that it could be fun to branch out a bit. 🙂