January 19, 2021 at 3:30 am
#57381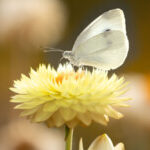 Caitlin Compton
Participant
Thanks for your thoughts on all that!
If I was more into video, I'd probably go with the 90D. It's modern and fast, though I dislike the small pixel size, and would probably find the 45 focus points annoying.
Ok! So, does a smaller pixel size mean lower quality?
🙂 Because I'm used to only having 9 focus points, 45 sounds like tons to me! But, I guess if you're used to more, it would definetly seem like a downgrade.
I'm not sure about going full frame. Obviously none of my lenses would be compatible with it. I did a small bit research on lens adapters, and it seemed that they cause distortion and loss of image quality. Has anyone had any experince with using an adapter to be able to use your EF-S lenses on an EF camera body?
God give you clear direction!
Yes! Praying God will show me which one to purchase. I'm not really into all the technical side of things, so it's a bit of a daunting decision!