January 22, 2021 at 2:35 am
#57715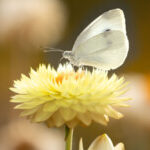 Caitlin Compton
Participant
From my understanding, to a degree: more noise when shooting in low light. https://techforanyone.com/megapixels-dont-matter-cameras/ So it may not be as big an issue for you, if you don't plan to do much low-light photography!
Ah, ok. That's good to know.
Sorry, I don't have experience with this. I think you're into photography enough that you would notice the negative side affects of adapters.
No problems. Yep, from my research I don't think that an adapter is going to produce very professional results.
So, after doing more research, I've changed my mind and am going to take the plunge and go full frame. 🙂 I don't have many lenses anyway, and one of them (Canon 70-200mm) is compatible on full frame, plus I'm really needing to upgrade my wide angle lens or get it repaired due to dropping it and the focus ring getting stuck regularly. 😬
I'm seriously considering the Canon 6D Mark II. Have you or anyone else tried out/owned a Canon 6D Mark II? From the reviews I've watched, it seems to be a reasonable camera, especially for someone at my level. A couple of the drawbacks seem to be the dynamic range not being the best at low ISOs and the focus points being condensed in the middle of the screen?