February 25, 2021 at 9:21 pm
#60547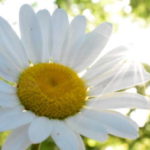 Blessings Captured
Participant
The macro and scripting feature look promising! Thanks for telling me about them!
On all the sites, except Lightstock, I think I'll still have to add categories, submit for review etc. (depends on the site). But if I could figure out how to upload to all the sites at once that would save a lot of time!
Most of the time I upload the same photos to all the sites. If I have pictures that I think have more of a potential to sell well on Lightstock then I'll do them exclusive there.