February 26, 2021 at 4:47 pm
#60625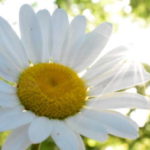 Blessings Captured
Participant
The parents didn't feel comfortable with having their children's faces on the internet, but they were fine with their profile.
I was having difficulty getting the lighting right. I'll try to explain what I did. For the little boy shots it was a small room and bouncing the speedlite off the celling was making harsh shadows under the boy's chin.(I didn't submit any of those pictures) There wasn't any white walls to bounce off of, so next I tried the speedlite with an umbrella. It was better but I'm not satisfied with the results.
The pictures with the girl worked out better. The room was just as small but it had better light to begin with. (It had two windows, one in front of and one to the right of the girl). I hung a white sheet about 3 ft. to the girl's left and bounced the speedlite off of that.
Any tips on how I could have lit these better?