February 27, 2021 at 7:05 pm
#60686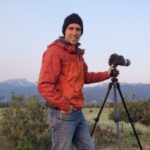 James Staddon
Keymaster
It's been fun to breeze over this conversation. I think there are a shortage of plugins for LR for uploading stock photos to other stock sites because it would be competition to Adobe Stock.
Once you've figured out a faster method of doing it, @blessingscaptured, then please do share it here with everyone! I think this is something I could use too.
microstockbridge.com looks interesting. Will have to check it out.