March 26, 2021 at 8:55 am
#61288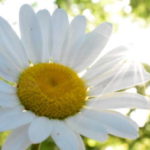 Blessings Captured
Participant
I thought the shots of the boy watching the storm could illustrate the verse "You alone are my strength, my shield
To you alone may my spirit yield". In the storms of life only Christ can be our shield.
The shot with the young man holding money I thought could illustrate the phrase "I love you more than gold or silver".
Then the shot with the cross and grape hyacinths could illustrate "Jesus is fairer, Jesus is purer, Who makes the woeful heart to sing."
-Hannah