March 27, 2021 at 11:51 am
#61413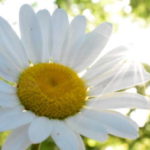 Blessings Captured
Participant
I went out this morning to try the cross picture again with more color in the sky. I was thinking it could illustrate "Jesus is fairer, Jesus is purer, Who makes the woeful heart to sing."
The daffodils I was thinking for "the blooming garb of spring".
Then here are two from my portfolio: Deer in lush grass for "As the deer".
I was thinking the sunrise could illustrate "Fairest Lord Jesus, Ruler of all nature, O Thou of God and man the Son." In Gen 1:16 it says "And God made two great lights; the greater light to rule the day. The sun in the ruler of the day just like Christ is the ruler of nature.
-Hannah