March 27, 2021 at 9:17 pm
#61451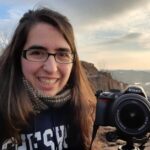 Lydia Bennett
Participant
Guys, this is AMAZING! What a blessing this will be for Elizabeth!! So many great photo submissions…excited to what else comes in before midnight 😉 Honestly, there are sooo many amazing submissions I want to comment on ALL of them to say what I like about them, but I'll just have to save individual comments for the chat on the webinar as James goes over the photos 🙂

@blessingscaptured
Hannah, Ruthann, Esther and Sarah, spring certainly has sprung in your area! Everything's still quite brown around here but we're starting to see signs of spring popping up around. Hannah, so glad you went back out to shoot the scene with the cross. The lighting and dewdrops enhance the scene so, so much! And I just love that all you sisters shot for the assignment…so fun! Yay Sarah, shooting for your first assignment! Good job!!

@levi-cloutier
So fun to see daffodils! Love the lighting in the other photos too!

@elmullet
Love the flowers…you captured the feeling of spring really well.

@sarahb
The deer!! Amazing!! I don't think I have even one photo of a deer in my portfolio 😀
My computer had some troubles this week and is in "the doctor's office" so that messed with any plans I had to submit anything early. 🙂 But I finally got LR installed on the family laptop, and will see if I can get a couple photos edited and submitted before deadline at midnight!
I don't know about the rest of you, but it was a blessing to my heart to meditate on the thoughts in these songs throughout this assignment. What a beautiful challenge to truly desire the Lord for Who He is.