April 9, 2021 at 5:55 pm
#61922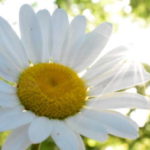 Blessings Captured
Participant
The main reason I'm looking for an upgrade is so I have a back-up. My parents have encouraged me to have a back-up if in the case my camera failed during/before a shot. Another reason would to have a second shooter for videos.
Some of the limitations that I have found with my d3400 are setting hidden in menus, having only one cross focus point and not letting the camera flash be a commander.
Thank you for your advice!