April 22, 2021 at 3:30 pm
#62138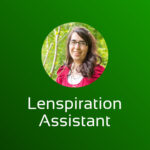 Lydia Bennett
Keymaster
@tashavk it's great that you went out and took pictures with your sister! That's a fun way to spend time together as siblings. And the lighting in some of these pictures is quite lovely…looks like you went out at a great time of day. The last photo, your favorite one, seems like it would be a good photo to add some text on top of, with all the empty space there!
What you did with posing her with her back to the sun (in IMG 1482, 1483 & 1484) was great. That glow from backlight gives a pretty effect in portraits. You might find this past blog post helpful in seeing the difference lighting makes with how you position your subject: The Secret to Amazing Golden Hour Portraiture.
Another thing…don't be afraid to ask someone to reposition if you think it would look better! I know sometimes it feels like it's going to be a bother to ask them to move over a little or face a different way, but you're the one who can see what the photo is looking like, so you likely have a better idea of where they should be positioned than they do. That being said, a lot of times your model can come up with creative ideas you wouldn't have thought of, so do keep a listening ear and just work together as a team! 🙂
As far as editing goes, I might just look to brighten the photos up a little, add some contrast, and perhaps pop the saturation a bit.
I've attached a couple quick edits done in Photos, the basic photo program that comes on Windows computers, to give some ideas. Hope that helps!