April 22, 2021 at 5:39 pm
#62163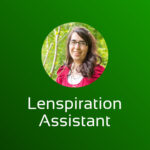 Lydia Bennett
Keymaster
Dad and Mom weren't too supportive about the idea of me getting a DSLR so I just went for cheap.
It's always a good idea to honor your parents. 🙂 God has just a few things to say about that in Ephesians 6, the book of Proverbs and plenty of other places throughout the Bible! And if that wasn't enough, parents are older and wiser than we are so it's just a good idea to listen to their advice. 😉 So, continue to look for ways to honor them and seek them for wisdom, especially when you're looking at making a major investment like this! God will bless it.
I want one that will do a better job at capturing the photos I want now because I'm more serious about photography.
What are some of the specific types of shots you're finding yourself unable to get with your current camera?