April 22, 2021 at 5:58 pm
#62172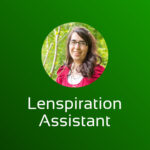 Lydia Bennett
Keymaster
Wow, a wedding reception in a barn?! That sounds super picturesque!
If your experience in the barn was in winter after sun had set, and the wedding will be in summer while the sun is still out…that sounds like it could make quite a difference in the lighting situation you face. 🙂 That's presuming there's adequate ways for the light to get in from outside! If possible, it would be worth scouting that out so you can get a better sense of the lighting you'll be dealing with.
As for whether or not to rent a flash, do you have any lighting equipment currently?
At a reception, you're not usually as stationary as you might be when shooting the portraits. Because of that, I'm not sure how well you'd be able to use a flash unless the ceiling is such that you could use bounce flash (which I don't think is typical for a barn). In my mind, the answer to your question would heavily depend on the types of shots you'll be going for while in the barn, how much you'll be moving around, and what your lighting situation would be if you were not going to rent a flash!