April 24, 2021 at 5:38 pm
#62245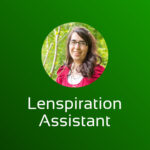 Lydia Bennett
Keymaster
So glad to see you shot this assignment, @blessingscaptured! It was not an easy assignment, but it sure was a good, growing assignment!
Now that my role here at Lenspiration is officially changing, I'm no longer eligible for payment with the assignments, but I plan to continue shooting assignments alongside you guys…learning, growing, encouraging one another to serve with our photography!
With this assignment, almost everything went differently than I expected. I had a hard time finding a family whose schedule worked with my availability to get these photos taken, but was so grateful when finally I was able to line up the schedule with one family we know!
First, I was shooting with a different camera that I'm getting used to using in preparation for some upcoming weddings. I'm not at a point where I know where all the settings are intuitively, so that took a bit of mental exercise as I was leading the shoot.
Secondly, I thought I remembered the family's ceiling was white, so I planned to use bounce flash. However, upon arrival, I realized only their kitchen has a white ceiling. Their living room has a wooden ceiling…beautiful, but not quite what you can bounce light off of. So, finding myself unprepared for the lighting situation and shooting with a window behind the subjects proved to be a challenge, both in the actual shoot and in editing afterwards.
Third, after setting up the family on their couch, I asked the dad to act like he was leading them in a time of devotions. Their family soon was reading from the Bible and discussing things from the passage, and I just felt awful asking anyone to tweak poses in the middle of a discussion on the book of Ezra! So, if I was doing it again, I would think more carefully through how I wanted to navigate that situation.
It's amazing all the things I learn every time I go out to shoot an assignment! That's one of the reasons I've loved shooting assignments for the past several years. That, and the opportunity to serve real-life people with real-life needs. It's a blessing to be a blessing to others, isn't it?!