April 30, 2021 at 2:44 pm
#62324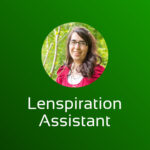 Lydia Bennett
Keymaster
@tashavk, good to know!
So, first, if your camera is unresponsive or lagging, then yes, that sounds like it could potentially be an issue worth solving through an upgrade. However, if it's just "slow" because of the type of setting you're in (i.e. taking a picture in a dark room and having a hard time focusing), then that's different.
I remember being in a situation several years ago where I was taking pictures at a banquet and missing a lot of shots because the camera wouldn't seem to respond. It was incredibly frustrating. However, the next year when I learned how to shoot in manual, and gained a better understanding of how the camera works, I realized the camera hadn't been responding because I was asking it to do things it couldn't do very well, in the low-light situation I was in. The next time I was in a similar situation, I didn't have as many problems because I knew how to maximize the settings on the camera, and how to make the most of the lighting situation I faced.
I don't know your situation well enough to give an opinion on whether or not to upgrade your camera, but I just wanted to put out some thoughts here.
I know how it feels to have an entry-level DSLR and feel like, "surely if I had a better camera, I would take better pictures." I've been shooting on a Nikon D3100 for several years now, and a lot of photographers have much nicer cameras than that (my camera came out in 2010, has 9 focus points, crop-sensor, I only used kit lenses until a few months ago, etc). However, I've gotten some good photos taken with it: nature photography, stock photography, portraiture, etc. I've been happily using that camera for a few years now, and because I learned how to use it to its full potential (i.e. learning how to shoot in manual through training here on Lenspiration), I honestly have found it held a lot more potential than I would've thought.
So, I'm not sure if you know how to shoot in manual, or how to maximize the settings on your camera, but if you don't, that's where I would start! 🙂
Anyways, just thought I'd put that thought out there. 🙂 Keep praying and asking for advice as you think through your options!