May 12, 2021 at 5:09 pm
#62515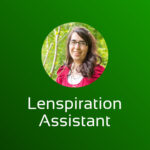 Lydia Bennett
Keymaster
Wow, this is great, guys! Love all the variety in these Verse Pics…keep 'em coming! And if anyone has any questions along the way, please feel free to ask. 🙂

@creative-click-photography
What a great way to spend your "down time"! 🙂 Glad you're having a good experience with Over. If it doesn't have the ability to save as editable layers, that's ok. Thanks for checking on that anyways!
It says that it didn't upload properly and then I upload again and the previous and new photos appear.
Good to know; will make a note of that. I've found sometimes when I upload a lot of photos at one time, it just takes a couple minutes for the site to process them. So when that happens, I try giving it a couple minutes and then usually the photos appear when I refresh the page.

@blessingscaptured
That's so great, Esther! Glad you're learning with this assignment!