May 22, 2021 at 11:13 am
#62671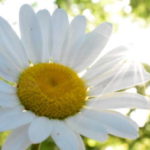 Blessings Captured
Participant
Thanks! @buddingphotographer and @ernestf-lloyd, I'll look into it. @ernestf-lloyd did you stop using it because you got a mirrorless camera?
I mainly do portraits, and close-up nature. I was a little leery of getting a prime because I didn't know how versatile it would be, especially if photographing a group. Also, I was hoping for something a little more telephoto then 50mm.
I've done some analyzing with the lens I've had for the last 3 years (since I've had LR). 70-300mm,18-55mm and 58mm manual.
70-300mm–1,900 picture
18-55mm–10,250 pictures
58mm–280 pictures
Then if I brake down the different focal length of the lens I'm looking at:
18-50mm–6,703 pictures
50mm–209 pictures
24-70mm–9,125 pictures
28-70mm–8,391 pictures
35-70mm-6,754 pictures
If I get a 24-70mm that cuts out 1,454 pictures that I've taken wide angle.