May 22, 2021 at 11:27 pm
#62751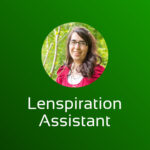 Lydia Bennett
Keymaster
@christian-horstmann, @blessingscaptured, @sarahb, @frazer-family, @ephillips, @abajartc90
This has been so great seeing so many submissions coming in the past couple days! Thank you guys so much!
Again, we apologize for the trouble some of you have had with uploading your original files to the Dropbox link. The issue has been resolved, and you can now submit your files.
Since this was an issue on our end, deadline to submit your photos to that link is extended to noon on Monday, May 24.