May 28, 2021 at 12:12 pm
#62927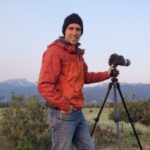 James Staddon
Keymaster
And for those of you that missed Tuesday's Photo Coaching Webinar, or just want to go back and watch the critique of your submissions, here's the replay link: https://www.lenspiration.com/video/webinar65/. You'll also find definitions of the design concepts discussed during the webinar at that link.
For anyone interested in seeing how your Verse Pic did on the scoreboard, I've attached that below!
In addition, the publisher specifically requested that the following submissions be re-submitted, with some design tweaks made to them. If your Verse Pic is not included in the selection, you can still feel free to redesign it as well.
Frequent comments from the review team at Olivet Baptist Church was that text on the designs was just too small to read on a phone, so please bear that in mind if you choose to redesign any of your Verse Pics. Think of ways to include design concepts we talked about in the webinar as well! You can feel free to follow up with questions you may have right here on the forum.
Any Verse Pics that you redesign and resubmit will not be counted as paid winners for this assignment, but will be a blessing to the publisher nonetheless!