June 1, 2021 at 10:03 pm
#63023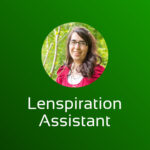 Lydia Bennett
Keymaster
Yes, thank you so much! Here's what the publisher has to say about the resubmissions up to this point:
These are wonderful! Excellent work preserving the graphic design elements while enlarging the text as that can be a challenge. Thank you, thank you!!
So, great job! Your Verse Pics are really well done. Love them.

@creative-click-photography, just a quick thought on some of yours. The margin of text seems very small on the designs where the text is close to the edge. Personally, I would try to keep a little bit more margin so it doesn't feel like the text is crammed into the corner of the design. If you look at the general "margin" of the elements in the photo (see attached), it might be better to try to keep the text within that margin as well, so it helps with the sense of balance. I know sometimes you're working with tight spaces, depending on all the elements in the photo and how much text you're wanting to put on, but just wanted to throw that out there! 🙂