June 7, 2021 at 2:07 am
#63098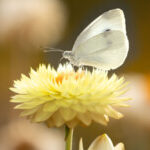 Caitlin Compton
Participant
@buddingphotographer, thankyou for you help. The problem is solved!
So, I started off with updating Windows. That didn't solve the problem. So I went and downloaded the x64 version of MSVC. I was then able to open Lightroom and use that without any issues. But I still had error messages popping up for Creative Cloud and I couldn't access that app. So, I then tried the x86 version. And everything is working properly and there's no more error messages! I did run a virus scan as well, but everything appeared to be fine. Very pleased that it was such a simple solution!
As to why it just started happening, I really have no idea. The strange thing is that about 2 months ago, I was having this issue. I didn't use either Creative Cloud or Lightroom for a number of weeks. And then when I used it again, it worked for that day. But then the next day, when I tried it, all the error messages popped up again, making the app inaccessible. So I don't know why that was the case.
Anyway, as far as I know, everything is solved now. 🙂