June 8, 2021 at 10:43 am
#63111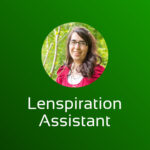 Lydia Bennett
Keymaster
Great question, @blessingscaptured! For Pro Posing, we actually don't use the Publish services or the Web Module; we use Lightroom Sync, which syncs photos directly from Collections in LR to the web. Here's an article that explains how to sync collections: https://helpx.adobe.com/lightroom-classic/how-to/sync-photos-lightroom-mobile.html
Once the collections are synced, there are different ways to personalize things, like we've done with Pro Posing.
Because the photos are just photos in collections which are synced online, there's not a easy way to import watermarks. From my experience, you would have to do something like what you described, exporting/importing with watermarks, which I agree is not the simplest way to do things 🙂
One important note about Lightroom Sync: you can only sync one LR catalog to the web. So if you have photos in multiple catalogs, you would only be able to sync one catalog.