June 8, 2021 at 5:48 pm
#63117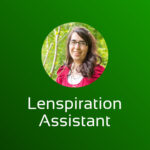 Lydia Bennett
Keymaster
You can choose which collections are synced online, and also which ones show up in your gallery. So you can have collections that are not visible in the main gallery, but that you can share a specific link to view, or you can also have collections that are offline.
Then, there are different ways to sort the collections on Lightroom Sync: by Capture Date, Import Date, File Name, Star Rating, etc. For Pro Posing, we sort by filename and have organized our photos with a unique filename system to keep them in the order we want.
There are also ways you can create headings and sub-headings, but we don't use those aspects for what we do.