June 18, 2021 at 2:26 pm
#63259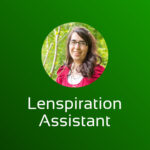 Lydia Bennett
Keymaster
So great! Welcome to the forums, @lensesrus! You sure had some studious looking subjects for your photos!
Here are my submissions. I had about 10 minutes to take pictures so kind of rushed it. Found it a challenge to artistically compose with the three kids sitting around the corner of the table. I think a round table may have been better. Thankfully though, later, I was able to take another 15 minutes or so with the two girls and get some pictures with them in a cute little sitting area.
A few takeaways: the notebooks they were using for props were actually their piano assignment notebooks. Wasn't thinking about it at the time, but later when I was reviewing the pictures I realized that I couldn't really use pictures that I took over their shoulders. Even though the words in the notebooks were out of focus, if you zoomed in, you could still see what scales and exercises they're supposed to be practicing; kinda takes away from the feel of a Bible study to have that. 🙂 So, I should have had them write some actual Bible-related notes.
Same thing with the mugs the girls had in the other pictures. They were empty, and you could see that when I did some higher angles. So, didn't use any of the pictures from those angles.
Live and learn, right? 🙂