July 17, 2021 at 2:41 pm
#63709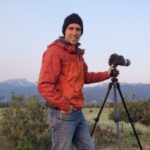 James Staddon
Keymaster
Sounds good, @blessingscaptured. It's fun to see it's transformation over time.
Usually, I try not to go any smaller than 8pt.
It's interesting that it's the same font since it's not flat-looking like "Photography"! It's very creative to have the three "bullet points" as periods before the three types of services. At first I thought it was an alignment mistake since bullet points are usually center- instead of bottom-aligned. I might remove them altogether, but, your call.
Good work Hannah!