July 17, 2021 at 6:11 pm
#63711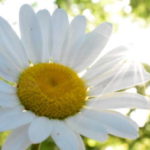 Blessings Captured
Participant
@JamesStaddon, Thank you for your input from experience! So there are three different size Joby straps? I hadn't picked up on the size differences, so thanks for mentioning that.
Yes, I do like the peak design strap setup the best. It's just the price…twice as much as the Joby on ebey.
I don't use my tripod to much, on average, every couple weeks.
I think the belt clip would work well for a second camera at an event, or as you mentioned for hiking.
I haven't found any off-brand sling-slide straps yet. It would be nice though. I'll have to check my local camera store. When I had tried to describe it to them, they didn't think they had any like it.
Thanks again!