July 20, 2021 at 10:47 am
#63733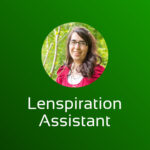 Lydia Bennett
Keymaster
On the Joby, how easily does the screw come unscrewed when you don't want it to?
I've been using a Joby strap for several months now, and I just always make sure the strap is screwed on nice and tight. There was only one time that it almost came loose, but I had not been careful to screw it on tightly. Since then, with making sure it's tight, I haven't had any problems.
peak design capture camera clip
…Cons: Have to have a belt (Not as good for girls with skirts and jumpers)
I borrowed this setup for carrying a second camera at a wedding this past weekend and I really liked it. I had a pouch to carry my phone, extra batteries and SD cards, one for my speedlight, and then the clip with the second camera. I wasn't sure if I'd like it or if it would look good, but my sisters said it looked fine on me. I meant to look in a mirror or take a picture with it on, but I forgot. 🙂 It probably works for some people and not so well for others, but for me, it ended up working well in that setting.