July 21, 2021 at 7:57 pm
#63771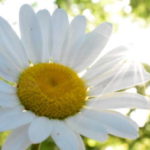 Blessings Captured
Participant
Since then, with making sure it's tight, I haven't had any problems.
I'm glad to hear that @lenspirationlydia. If I get a joby I'll have to be sure and keep it tight.
So the clip worked well for a second camera? I was thinking a clip would be useful for a second camera at weddings and events. Do you think having a peck design strap would make the clip work more seamless when switching between cameras? @JamesStaddon how do you carry two cameras at weddings?