July 26, 2021 at 9:36 am
#63912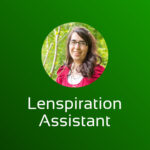 Lydia Bennett
Keymaster
Wow, you all sent in some great submissions! Really enjoyed reading comments on some of what was going on behind some of the photos as well.
The publisher will be reviewing these photos, and we'll see if they have any comments or choices made by webinar tomorrow night! Speaking of which, if you haven't already registered for the live Photo Coaching Webinar when James will be taking a look at these photos, here's the link to do so: https://www.lenspiration.com/product/photo-coaching-67/
Hope to "see" y'all there!