July 27, 2021 at 4:06 pm
#63933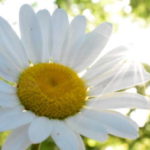 Blessings Captured
Participant
Thank you @ JamesStaddon!
Have you ever used the Peak Design anchor links with a Manfrotto tripod plate?
For the peak design strap it shows that you can attach one of the links to their specially designed tripod plates. I was wondering if it would work just as well with the Manfrotto plate that I already have.
I actually got a good deal on a Joby strap on Ebay and I'm excitedly awaiting it's delivery.
We are planning to be at the webinar. That would be great if you could show me your setup!