September 8, 2021 at 2:54 pm
#64764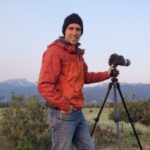 James Staddon
Keymaster
Great question, @tashavk! Here's what I can share from what little experience I have:
* Most professional photographers look down on stock photography today. They feel stock agencies take advantage of photographers by hardly paying them anything for their work. For the amount of work that goes into stock photography, I do agree.
* But just like any market that changes over time, photographers have to adapt. Find a niche. Submit stuff that there's not much of, and that people want, and you can make some money.
* Figuring this out is the whole business of it. If you don't want to get into the business of it, then you can just submit whatever you like to take pictures of and you'll make a little here and there.
* This has been the approach I've taken. I have so many pictures on my hard drives, I figured I'd do something with them, so I've been putting them up on Stock and make a little bit of money each year.
* Beware: it takes more work than you expect to prepare and submit photos for stock.
* I have around 600 high quality photos up (of totally random stuff, no effort taken really to make money) and at best I'll make about $100/year.
* It doesn't hurt to put the same photos up on multiple stock sites (though be aware that these "non-exclusive" photos make less per sale per site).
* There's a big push today for photos that are "inclusive". It's a great opportunity for Christians to let their light shine and get wholesome, God-honoring content up and used for public use! My top two selling photos on Adobe Stock happen to be photos of a church and a Bible.
Lastly, before getting into it, double check age requirements for submitting photographers. I'm pretty sure you have to be over 18 years old on all sites I know of except for maybe Lightstock.