September 10, 2021 at 5:34 pm
#64825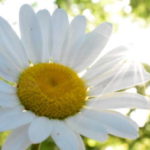 Blessings Captured
Participant
@tashavk those are some great thoughts for getting started from @jamesstaddon. I'll add a little from my experience.
Lightstock and Adobe Stock is where I currently make the most.
I've learned a lot from selling as stock. To start with, it will teach you what really is quality. I had a lot rejected at the beginning- not tack sharp, too high of iso, technically incorrect, not having commercial appeal, or not properly exposed.
A couple months ago I made a video about what kinds of pictures sell well for me.
You mentioned wanting to pay back your camera. That's a great goal! I'd encourage you to keep a record of everything you earn and spend photography related. It's motivating to watch it slowly "come out of the red". It will also be good practice if you ever make it a business and have to pay taxes.
Selling as stock does take more work then you may think, but you can learn through it and make a little money. Also it's enjoyable to have your pictures used.
-Hannah