September 13, 2021 at 3:29 pm
#64830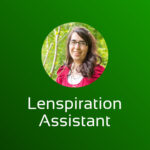 Lydia Bennett
Keymaster
I hope to go out again and shoot at a different time of day, and probably also at a different location, but just wanted to post these pics here!
Had to edit a lot of little specks off the surface of the water. They were illuminated by the sun, so it really detracted from the photos.
Enjoyed playing with horizon placement in the photos, some on a third(-ish), some centered. In this scene, I found a centered horizon placement generally seemed to work nicely to capture the symmetry.
Looking forward to seeing everyone's submissions!