September 16, 2021 at 11:26 am
#64873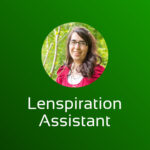 Lydia Bennett
Keymaster
Exciting news!! We've heard back from the publisher with a final decision on a winner for this assignment!
Here's what his web designer said:
Thanks again for your patience and looks like you can declare Hannah the winner! Here's a screenshot that shows how her image will be used in a few places on the site:
She continued,
We will also be using several other Lenspiration student photos on https://ezraproject.com/courses/ in the near future once we finalize the site updates.
So, congratulations, @blessingscaptured! Will be sending your payment shortly!
And thanks again to all who participated in this assignment. Your participation was a blessing and some of the submitted photos will be put to good use!