September 20, 2021 at 2:10 pm
#64895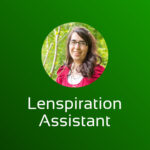 Lydia Bennett
Keymaster
Can I use a phone or is it not worth it?
Yes, you can use a phone, as long as the photos look high quality on a computer screen and are at least 2000px wide, as stated in the assignment details!
My computer screen for some reason is like pink, so I can't edit it.
Well, that doesn't sound good! 🙂 Probably would be worth checking into that so you can get it fixed.