September 24, 2021 at 11:59 am
#64969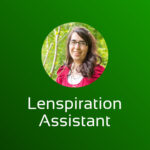 Lydia Bennett
Keymaster
@esther, it sure can be a challenge narrowing things down to only 10! Maybe you could screenshot the images you're thinking of submitting and post that here on the forum? Perhaps folks here could help out by giving thoughts on which ones we think you could eliminate, to help you determine which ones to post with that 10 photo limit in mind!

@sarahb, what incredible colors! So, so pretty.

@jemimajvr, welcome to the forums! Glad to have you on board! Thanks for sharing that story, it's amazing to hear how you were able to find that shot just at the last minute!