September 25, 2021 at 8:37 pm
#65042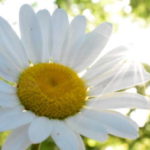 Blessings Captured
Participant
This assignment was more challenging since me don't have any large bodies of water near our house. But it was fun to try and think creatively.
-The red mill I pulled from my portfolio
-My brother and I hiked to a cow pond at sunrise. It was satisfactory to watch as the far tree became more lit making it's reflection became more pronounced.
-I wasn't able to find an angle that picked up the color of his clothes in the rain puddle.
-It was fun to try a flower reflected in a water drop. It was the first time I used that technique.
-Hannah