October 19, 2021 at 6:50 pm
#65685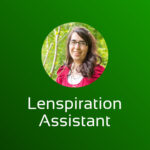 Lydia Bennett
Keymaster
I also replicated the last photo. We don't have pumpkins or gourds at our house, so that made it challenging to do any of the photos that include those.
Leaves, we have! Don't have a ton of colorful leaves in our yard, just the way the sun hits our trees, but found the most colorful ones I could and then warmed and saturated it in post!
I'm attaching a behind-the-scenes shot for this one too, for anyone who would like to get a feeling for the setup this shot takes.
I used our deck for the wooden background, just made to cover screws and the cracks between planks with leaves.