November 9, 2021 at 8:45 pm
#66244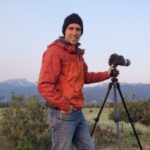 James Staddon
Keymaster
Wow!
* Great initiative finding a product that needs a photo
* That's a real plus that your mom has so many of these raw ingredients already!
* The table-top background is a great choice
* Of the first set you submitted, IMG_7873.jpg is the best arrangement since it feels like all the "pieces" fit together
* Of the second set, IMG_7851.jpg is the best arrangement since there are fewer distractions and the eye is directed soap bar
Shoot these same two again, implementing some suggestions:
* She's looking for "light and bright, including plenty of white". Find a light gray wooden surface to set up your arrangements on. Perhaps photograph the second photo on a light-colored bathroom sink.
* You need diffused lighting. Use golden hour light outside. Or utilize indirect light coming from a window. Or create a light box. Try utilizing some of the ideas suggested in this article (particularly ideas 13, 12, 10, 6, and 4, creating multiple light sources, and using the strongest flashlights you can find.