November 10, 2021 at 2:58 pm
#66246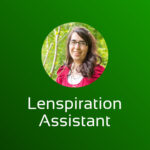 Lydia Bennett
Keymaster
Since the purpose that Sarah is requesting these photos for is "creating marketing materials, email newsletters and educational content", I wanted to make sure my photos didn't look like product photography: I'm not photographing her actual products.
I scrounged around to see what we had at our house; my sister planted different herbs this year so I had some to choose from!
In the photos, I wanted to make sure to not just photograph things that looked visually pleasing, but that would actually go together in a product.
I was amazed: we had a small bit of dried lavender I could use, and another herb we had was lemongrass. Looking around on Sarah's site, I saw she has some lavender/lemongrass products! That was a fun discovery.
Also, pastry boards make great backgrounds and surfaces for these types of photos! We have two so I used them both.
And one last note: if you take the photos outside (like I did), think "does like look like a natural set up?". I was taking a few pictures of my bowl and cinnamon with lovely golden autumn bokeh in the background when suddenly I realized, why would I have a bowl and cinnamon sitting outside? I would have them in my kitchen, not in my backyard! So I used the white siding of our house and the tan pastry board as backgrounds instead! Looked a lot more real.