November 23, 2021 at 9:49 am
#66586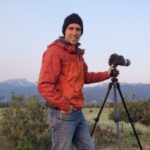 James Staddon
Keymaster
How do I make a NEF a smaller file?
That's a great question! NEF is the raw file format straight from your camera. It is unedited and not downsized. That means it is not generally what you want to submit. In the submission process , it says (in short):
1) upload edited high res (to Dropbox)
2) then upload edited downsized (here on the forums)
NEF is neither edited nor downsized. And the forums here aren't designed to take giant files like NEF. So, what do you do instead?
It has everything to do with what program you have on your computer to edit photos. Here are a few options:
* None – If you have no editing program, then it's better to shoot JPG and not NEF. And really, if you don't want to organize and edit photos on a computer, then maybe film photography would actually be more enjoyable. But thankfully, editing programs can be free or cheap.
* Windows machine – If nothing else, you can use Paint! It can downsize JPGs. But it can't read NEF. So what other default program is on your Windows machine? Photos? That can read NEF files, edit, and downsize them.
* Mac machine – Anybody want to help me out? 🙂
* If nothing else, use Fast Stone Image Viewer. It is very primitive and works best with JPGs, but in a pinch you can do NEF.
* Affinity Photo (one time payment)
* Lightroom (monthly payment)
* Anyone else have any other suggestions?
* Of course, if you don't have a computer fast enough to process your photography, move ALL your photos to an external hard drive(s) . . . and/or save up to buy another family computer.
So, when submitting photos, it has to take a little bit more effort than just submitting your NEF. A simple workflow would look something like this:
1) Download NEF to your computer and save it in your Pictures folder
2) Tweak the NEF if needed and save it as a big JPG in the exact same place
3) Upload that big JPG to Dropbox
4) Open the big JPG and save it as a small JPG to a random place like your desktop
5) Upload the small JPG to the forums
6) Delete the small JPG off your desktop
Hope that helps!