December 8, 2021 at 4:52 pm
#67078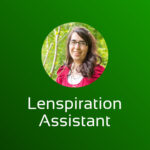 Lydia Bennett
Keymaster
Wow, so great to see these photos pouring in!!
I don't know about anyone else, but the submission restriction of only one photo per subject is super hard!!
I have a list of pictures already in my portfolio that I think I'll submit for this assignment, and then I created a shot list of subjects I need to photograph. One of those items was the bread and the bread & Bible pictures.
Had a hard time deciding on a setting for the photos. By the time the bread came out of the oven, daylight was gone so I was going to have to set up lights inside. And what to use for a clean, simple background?! Suddenly it dawned on me: I live in a house that's over 250 years old, and am blessed to have an old-fashioned bread oven right in my living room! Why not take advantage of that and use it as a background? If it wasn't for that, I probably would've used another pastry board propped up behind, or a large blanket hung behind (far enough back so it was blurred out and just a clean background), or who knows what else I would've thought up!
While taking the pictures, one thing I was thinking about was thoroughness. It's easy to take a photo, and be like, "ehh, it's not perfect but it's pretty good."
Well, I don't want to take "pretty good" photos. I want to take the best photos I can! Sometimes I don't hold myself to the highest standard I can, I let things slip through and am not as particular as I can or should be. But yesterday even though I was on a bit of a time crunch, I determined to tweak, tweak, tweak…until I found the lighting, angle, set ups, and ideas that I thought were best for what I was working with. "Why do I not like this photo? What is wrong with this composition? Why does it feel crowded or busy?", etc, etc.
Then in editing the photos today, I narrowed down the photos to my favorite 10 or so. 10 isn't 2, though, so had to narrow it down further. These were my favorites, and you can see in the attachments which two I have decided to submit!