April 26, 2022 at 12:02 pm
#70090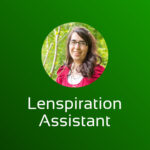 Lydia Bennett
Keymaster
Beautiful, @blessingscaptured!
Thanks, @brenalig!
For the Memorial Day category, I have photos in my archives from a photo shoot I did at a military cemetery a couple years ago, but wanted to take some new photos this year. I thought of going to a local cemetery to take some photos but it didn't work out. So my mom willingly modeled for me in the backyard this morning! Took a few tries to find an area with a clean enough background, but I finally landed on this spot, and then framed up a few shots.
Attached is a pic from the archives as well.
Keep the submissions coming!! 🙂