May 17, 2022 at 6:50 pm
#70508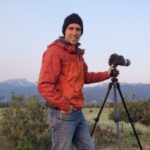 James Staddon
Keymaster
I have enjoyed catching up on this thread today!

@blessingscaptured, gorgeous photos! You are really making this assignment your own. This is exactly what the assignments are all about! When do your creative ideas hit you? Before or after you decide in your mind that you're going to photograph the assignment?
About the spots in your photos that you have to edit out… I would identify them as dust on your camera's image sensor. How do you (or have you ever) cleaned your sensor before? I had to clean my sensor a little bit after doing my reverse-lens shots, but it wasn't that bad. Maybe I didn't have the lens reversed for as long as you did?