May 17, 2022 at 6:57 pm
#70509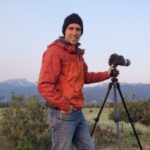 James Staddon
Keymaster
@hannah-f, thank you for bringing your perspective and experience here to the forums! You should be able to use your 35mm lens as a macro lens if you flip it around.

@brenalig the picture of the autumn leaves in the sunlight with the forest blurred out behind is my favorite!

@lenspirationlydia I always enjoy looking at your light and airy-looking photos! They are so sharp and colorful, and simple without being blank-looking.