May 17, 2022 at 9:27 pm
#70511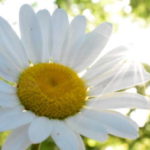 Blessings Captured
Participant
@jamesstaddon Thank you. For this assignment I immediately thought of the article I had seen in Nature Friend magazine a few months ago. I had tried it with my lens normal without much success. Reversing the lens made all the difference! Then as I was researching it more I saw the glue-gun idea.
As for the spots. Yes, I think it's my sensor. I just took some images of white, all the way stopped down and there were many "dust bunnies". I tried using my rocket blower on the sensor, but it only removed a couple. I've never used a sensor wand- I haven't felt comfortable. Do you ever use sensor cleaning solution when cleaning your sensor? I have a wand that is shrink-wrapped. I don't know if it's wet or not.
When I would use the rocket blower on my D3400 it would easily remove most of the dust. On my d7200 it hasn't been as easy. Do you think it has anything to do with the fact that my D7200 has built-in sensor cleaning and the D3400 doesn't?

@hannah-f, Thank you for your concern and alertness to details. What I do is submit a low-resolution, watermarked version of my pictures here on the forums then I submit a high-resolution, non-watermarked version to Dropbox.
I used a 18-55mm kit lens reversed. In the set up photo you can see the rubber bands I used to hold it in place.