May 26, 2022 at 12:32 pm
#70653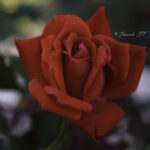 Hannah F.
Participant
Hello @JamesStaddon,
I have a 35mm macro lens. For this assignment, I assumed that flipping the lens around was optional.
I have tried it in early 2020 and did not have much success with it due to the very low depth of field! All my photos that I have thought about submitting for this assignment are definitely close-ups and still pick up the minute details. Thank you in advance.