June 6, 2022 at 8:18 pm
#70953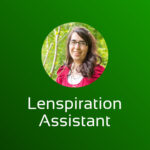 Lydia Bennett
Keymaster
Great questions, and I appreciate your spirit of encouragement, @hannah-f!
I would definitely encourage you to stage the photos for this assignment. You want it to look genuine and real, but it would be best to have specific people that agree to model for you. If the people in the photo are recognizable, it would be wise to get a model release (like this one) for each person. So if you tried to snap a photo of a tract being handed to a waitress or a random stranger on the street, you should ask them to sign a model release. Might make for a good witnessing opportunity, but I think it would just be a little awkward. 🙂
If they're not recognizable (like in @jamesstaddon's second photo), then you don't need a model release, but it still might be awkward to try and inconspicuously snap a photo of the exchange. 🙂
And to answer your other questions…
– It's fine to submit similar photos to the example images that James took!
– Flat lay is acceptable, though not the main focus of this assignment.
– Technically, phone photos are acceptable, but DSLR is always preferred and encouraged! I'd also encourage you to take on the challenge in the special instructions and shoot at the most telephoto end of your lens' zoom range, to get optimal background blur!