June 8, 2022 at 10:01 am
#70959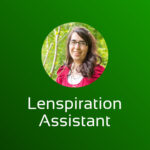 Lydia Bennett
Keymaster
Oh, this assignment was SO fun to shoot!! Biggest hurdle for me was the logistics ahead of time….thinking of people to model, where to do the shoot, asking the people to model, & coordinating schedules.
But once all that was past and it was a matter of taking the pictures, it was so fun! Still challenges to face…wind blowing hair, people not sure what to do, etc, but there were some creative ideas and everyone enjoyed themselves! 🙂 Just take LOTS of pictures at each angle, so you are more certain of capturing good expressions.
If anyone needs help with ideas or brainstorming things, now's the time to do it!!